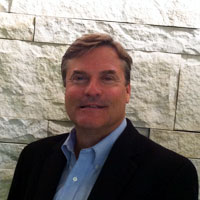 Ken Smaga
Western Florida & Western Georgia
Ken brings over twenty years of senior management experience within Fortune 100 retailers to the ComMar team   Over the years Ken has developed successful retail marketing strategies, as well as created effective sales strategies for clients ranging from large distributors to small retailers.   Ken's strength lies in his ability to clearly understand client expectations and develop sound business strategies that yield clients reaching their goals.  Strong relationships with boat builders, dealers, and distributors routinely generate results that exceed our client's goals.
Ken serves customers from his Tampa area base that range from Naples, Florida to Mobile, Alabama.
Contact Ken Smaga:
email: ken@commar.com
Tel: (813) 435-5379
Cell: (813) 727-8653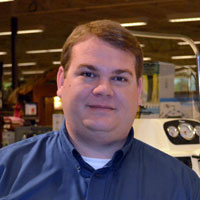 Brandon Wollard
Eastern Georgia, Eastern Florida, Florida Keys & Caribbean
Brandon is a native of South Florida. He brings youth and enthusiasm to the ComMar sales team. Brandon and his family have been involved in the marine industry for three generations. Being an avid boater and having a passion for sport fishing ensures that Brandon understands his customers goals and needs. Brandon also has extensive knowledge of boatbuilding and engine installations.
Brandon services Southeast Florida, the Keys & the Islands from his base in Palm City, Florida.
Contact Brandon Wollard:
email: brandon@commar.com
Tel: (954) 817-6626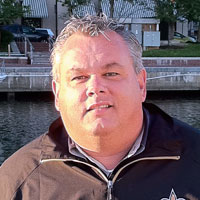 Doug Sanders
Texas, Louisiana, Mississippi and Alabama
Great Lakes/Midwest for select and limited Electronics Manufacturers
Doug Sanders, based out of New Orleans, LA, has worked for the last 7 years as District Sales Manager for ICOM America and won numerous sales achievement awards.
Doug serviced a strong base of electronic dealers servicing the Offshore/Rig/Commercial marine markets as well as the mass merchant and major distributor outlets in both the Great Lakes, Midwest and Gulf Coast. Prior to ICOM, Doug worked for 10 years at Boater's World as the District Manager over the Gulf Coast market.
Contact Doug Sanders:
email: doug@commar.com
Tel: (504) 739-9856
Cell: (504) 343-0891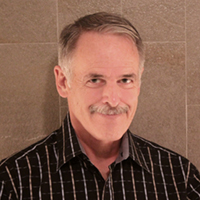 John Embler
Product Specialist
John has over 30 years of experience in consultative sales for computer-aided design technologies and strategic marketing for architectural building products. His former employers include McGraw Hill, Goldman Sachs and McDonnell Douglas. John is particularly skilled in analyzing customer needs and developing innovative solutions for new products and services. John services Florida and the Caribbean for ComMar.
A Connecticut native, John has been based in Manhattan for 25 years. John is a boat owner, licensed captain, and certified sailing instructor with extensive one-design and offshore racing experience.
Contact John Embler:
email: john@commar.com
Tel: (646) 584-4481