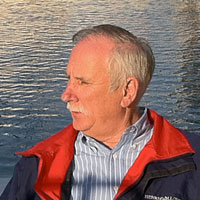 Tim Conroy – President
Mid-Atlantic
President of ComMar Sales, Tim leads the sales team with knowledge and integrity. Tim has more than 30 years of experience in the marine industry and over 25 years as part of the ComMar Sales organization. His broad experience includes management roles in importing and distribution as well as retail selling. Tim takes pride in applying creative, yet practical, solutions to achieve desired sales results. Tim serves the Mid-Atlantic territory from Annapolis, Maryland.
Tim has served on various committees and on the boards of NMMA, NMEA and NMRA.
Contact Tim Conroy:
email: tim@commar.com
Tel: (410) 761-6796
Cell: (410) 340-2106
Scott Kolodny
Southern Mid-Atlantic
Scott Kolodny, based in North Carolina, is a native to the region and has been working with OEM's, dealers, distributors and mass merchants since 1989. Clients and manufacturers know Scott for his dedication, sincerity and tenacity for getting more than the maximum accomplished. Scott brings Rep of the Year awards with him and understands what the implementation of products to the OEM will mean to the aftermarket and what newly developed aftermarket products need for proper consumer recognition. Scott has energized the southern Mid-Atlantic for ComMar and continues to show strong sales growth.
Contact Scott Kolodny:
email: scott@commar.com
Tel: (401) 624-4880
Cell: (704) 957-3444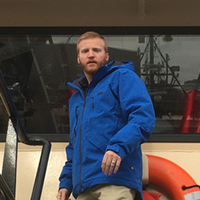 Jeff Clark,
Sales, Upper Mid-Atlantic
Jeff is a Native Rhode Islander who grew up fishing and boating in Narragansett Bay as well as freshwater lakes throughout New England. With over 10 years of retail management with Boaters World and West Marine, Jeff has the ability to leverage his understanding of the retail space to better assist our dealer network as well as mass merchants. His broad range of knowledge in the marine field, ability to communicate effectively and build lasting relationships with his customers will be a great asset to the Commar team.
Contact Jeff Clark:
email: jeff@commar.com
Cell: (401) 447-2044‬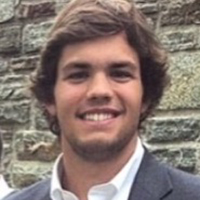 Spencer Talbot,
Sales, Mid-Atlantic
New to the ComMar team, Spencer brings his passion for boating and the outdoors to the business world. Spencer grew up around the Chesapeake Bay spending countless hours out on the water. Whether it was working on the commercial crab boat just down the road as a young guy or to most recently mating on a tournament winning sportfishing boat out of Ocean City, Maryland. Spencer is full of energy and has expanded his knowledge in the industry through firsthand experience. Spencer is a recent graduate and student athlete of the Florida State University and will continue his journey serving as an asset to Commar's sales team.
Contact Spencer Talbot:
email: spencer@commar.com
Cell: (443) 926-4179‬
‭