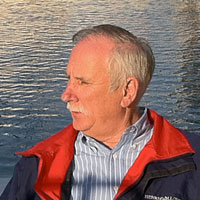 Tim Conroy – President
Mid-Atlantic
President of ComMar Sales, Tim leads the sales team with knowledge and integrity. Tim has more than 30 years of experience in the marine industry and over 25 years as part of the ComMar Sales organization. His broad experience includes management roles in importing and distribution as well as retail selling. Tim takes pride in applying creative, yet practical, solutions to achieve desired sales results. Tim serves the Mid-Atlantic territory from Annapolis, Maryland.
Tim has served on various committees and on the boards of NMMA, NMEA and NMRA.
Contact Tim Conroy:
email: tim@commar.com
Tel: (410) 761-6796
Cell: (410) 340-2106
Scott Kolodny
Southern Mid-Atlantic
Scott Kolodny, based in North Carolina, is a native to the region and has been working with OEM's, dealers, distributors and mass merchants since 1989. Clients and manufacturers know Scott for his dedication, sincerity and tenacity for getting more than the maximum accomplished. Scott brings Rep of the Year awards with him and understands what the implementation of products to the OEM will mean to the aftermarket and what newly developed aftermarket products need for proper consumer recognition. Scott has energized the southern Mid-Atlantic for ComMar and continues to show strong sales growth.
Contact Scott Kolodny:
email: scott@commar.com
Tel: (401) 624-4880
Cell: (704) 957-3444